Carpet Cleaning Perth

3 Rooms $79 - Call us now for a great quote
QuickDry provides premium and affordable carpet cleaning Perth and all Perth`s metropolitan areas. QuickDry`s specialist carpet cleaners are fully trained and qualified in carpet cleaning and provide you with a fast, effective and affordable service. At Quick Dry we use a new and unique carpet cleaning method called the encapsulation method, also known as dry cleaning. We guarantee that if our carpet cleaners cannot lift those heavy harsh stains then no one can. Our machines are state of the art and are designed to lift those heavy stains and marks from your carpet, leaving it feeling fresh, clean and alive again.  With QuickDry`s carpet cleaning process, the carpets can be dry in as little as 1 to 2 hours.
All of our carpet cleaning products are safe for you and your family as well as safe for the environment. We are committed to using Australian made products that are also environementally whenever we can. QuickDry is proudly WA owned and operated.
Encapsulation is a new and improved carpet cleaning method. Moreover it uses improved cleaning chemicals to encapsulate the soil residue so that it can easily be removed by dry vacuuming.
*Combined Lounge & Dining Considered 2 Rooms.
*Max room size 12sqm.
*Additional fee may apply to some areas.
*Additional fee may apply for heavy stains or traffic areas.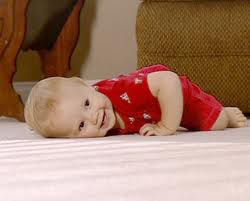 Advantages of encapsulation include:
Much faster dry than extraction process. Can be as little as one hour drying time
Encapsulation process uses up to 95% less water than steam cleaning and there is no wastewater disposal problem, to summarise it is extremely environmentally friendly
On polypropylene carpets in particular, stains usually return after steam cleaning. Comparatively, THIS DOES NOT HAPPEN WITH ENCAPSULATION. Additionally there is no resoiling problem and carpets stay cleaner for longer.
Carpet Cleaning Perth
Our carpet cleaners have years of experience and have been trained to the highest standard to ensure they can handle every job with precision and professionalism. We make sure they have the best equipment and the best training so that you can be comfortable in the knowledge that they will complete the job to the highest standard, leaving you to get on with your life.
Carpet Cleaning
The type of carpet cleaning we use is called encapsulation cleaning, also known as dry cleaning. It is the most effective type of dry cleaning you can get and that is why we use and recommend it. We have also gone to great lengths to source the best products and equipment to ensure we can do a great job for a great price. Our cleaners have years of experience so you can be sure they will do the job right
Dry cleaning is more of a chemical clean. Chemical is sprayed on the carpet and then buffed (you can see the full process below) with the dirt either going into the pad or being encapsulated by the chemical and vacuumed away at a later stage. Despite the name it still does use some water, but uses about 90-95% less than steam cleaning does and there is also no waste water removal problem. As a result, it is highly eco-friendly, only takes a few hours to dry and does a very good job.
Our Dry Carpet Cleaning Process
Pre-inspection – Assess the job and the risks.
Assess the stains and which chemicals to use.
Pre-spray the carpet with a sanitiser, deodoriser and our specialised general stain remover, which will lift dirt, grime and stains from the pile, ensuring the carpet is left as clean as possible.
Scrub the carpet with our commercial grade Polivac carpet cleaning machine and the highest grade microfibre pads available on the market.
The carpets should only take 1 – 2 hours to dry and we recommend that you vacuum them once they are dry.
We also offer a heavy duty clean and advanced stain removal for carpets that are heavily stained that require specialised stain removers.
Safety
All carpets are left in a neutral state meaning it is safe for your family and pets however whilst the technician is there please keep everyone, including animals and children, away at all times.
Please note that the carpets are very slippery when wet, especially when you walk off the carpet onto hard floors. If you walk the chemicals onto the hard floor, then the hard floors may be slippery for up to 48 hours or until thoroughly cleaned.
Please note that the cords and cables are a slip trip hazard so, as mentioned before, please keep yourself and others away.
GET YOUR FREE
ONLINE QUOTATION